About Us
Peaceforce Christian Academy was founded in 2000 by Senior Pastor, Zoila J. Quintero, Th.D., as a ministry of Iglesia Cristiana Obreros De Paz Church. ICODP Church has served in ministry in Orlando, Florida since 1975; located in the West Colonial area since 1980.



Mission
Our Mission is to glorify God by equipping children for real success in life and present them perfect in Christ.



Vision
Our Vision is to develop a secured generation with moral values, not fearing the future, well socio-academically equipped to face all life challenges. To train youth of every ability in the highest principles of moral character, personal integrity, self-discipline, individual responsibility, Christian character and good citizenship.





News
Registration Special! The Registration Fee for grades K5-8 will be waived until Thursday, August 11, 2016. Contact the school to schedule an appointment.
---
We are currently enrolling Kindergarten [K5] through Grade 8. For more information, contact our office at
407-290-9279.
---
Parent Orientation is on Thursday, August 11, 2016 at 12:00 pm.
---
Summer Office Hours

June 10 - 24 CLOSED
June 27 - July 27 OPEN
[Mon-Wed]
July 28 - August 5 CLOSED
August 8 - 10 OPEN
[Mon-Wed]


OPEN Office Hours: 10am - 2pm
"Whom we preach, warning every man, and teaching every man in all wisdom; that we may present every man perfect in Christ."

-Colossians 1:28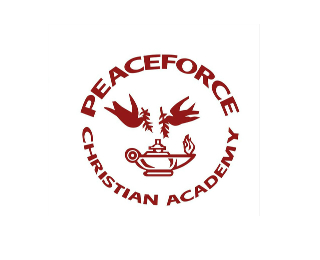 Peaceforce Christian Academy
501 Wilmer Avenue
Orlando, Florida 32808
PH: 407-290-9279
FX: 407-523-650